Roofing Info
Plan your Roofing Project

---
Plan your Roofing Project.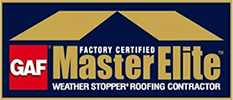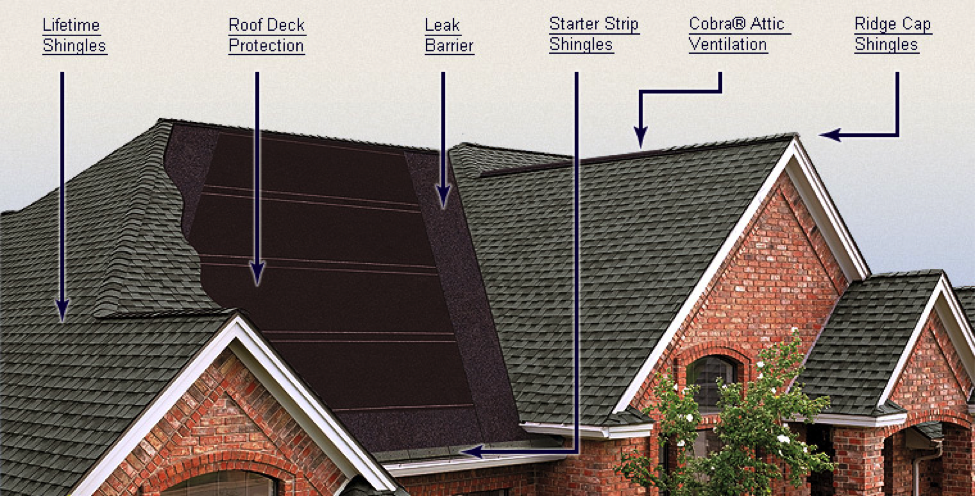 Components of a Roof
Your roof is a system made up of these important components:
---
Starter Strip Shingles
Starter Strips help to prevent shingle blow-offs because of their factory-applied adhesive strips.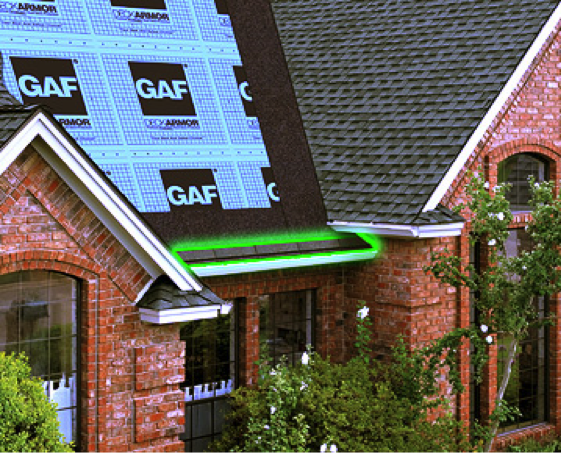 ---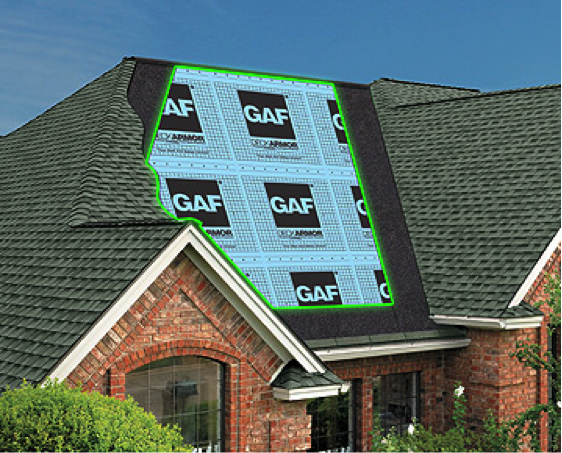 Roof Deck Protection
Roof Deck Protection (roofing felt) provides an extra layer of protection between your shingles and roof.
---
Leak Barriers
Installed at the most vulnerable parts of your roof, these self-adhering membranes help prevent leaking from ice dams and wind-driven rain.
---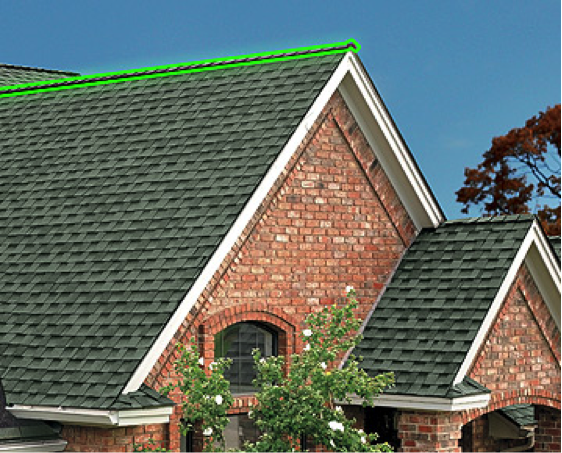 Ventilation Products
Proper attic ventilation provides a continual flow of outside air through the attic, protecting the efficiency of your insulation and helping to lower temperatures in the living space.
(Ridge Vents with Cap shingles shown here)
---
Attic Ventilation Illustration
Proper attic ventilation consists of an equal amount of intake air (from vented soffits in this illustration) and exhaust ventilation near the top of your roof. Exhaust ventilation can be provided using Ridge Vents (shown here), roof louvers or turbines, power fans, or gable vents.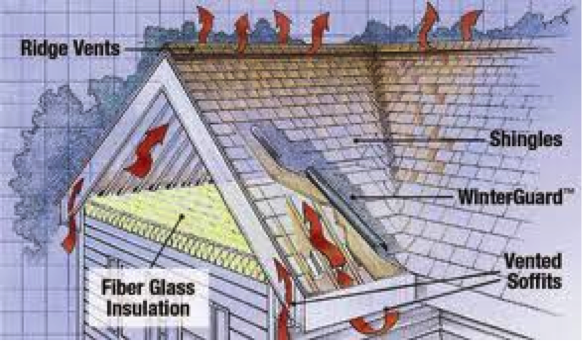 ---
DunRite Exteriors - On the Best Roof's in Ohio
DunRite Exteriors is a locally owned and operated company that is Manufacturer Certified in the top 2% of Roofing Contractors Nationally. DunRite Exteriors is BBB Accredited with an A Rating, and Three-Time Winners as K Guard Leaf Free Gutter Systems of Angie's List Super Service Award. DunRite Exteriors is Licensed, Insured, Bonded, and one of North East Ohio's Largest Buyers of Shingle Roofing Products.