We Believe In Providing Fast Quality Relief to Hail, Storm or Tornado Damage
As an Added Bonus, We'll Even Work Alongside Your Insurance Company!
---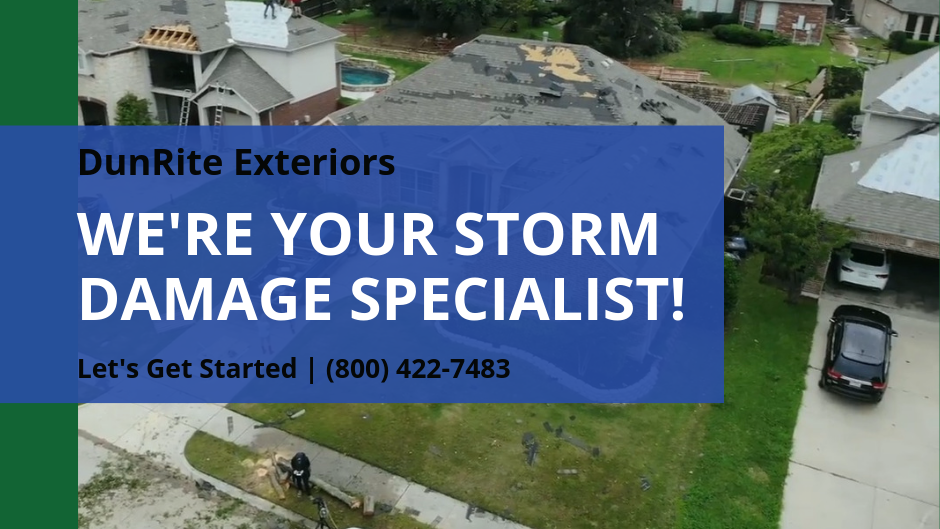 ---
Providing Fast - Storm Damage Relief
Strong storms cause billions of dollars worth of damage to homes across America each year. Wind, hail and ice can affect the life of your roof. DunRite can help you restore your home after Mother Nature takes its toll.
Many homeowners may not be aware that their homes were damaged from a storm. It is important that you have your property inspected in a timely manner. Luckily for your, our qualified team members would be more than happy to come out and inspect your home! After a thorough inspection, we will let you know if there is enough damage to file a claim.
Ultimately, it is up to your...