---
Storm - Damage
Providing fast quality relief to hail, storm or tornado damage
Strong storms cause billions of dollars worth of damage to homes across America each year. Wind, hail and ice can affect the life of your roof. DunRite can help you restore your home after Mother Nature takes its toll.
Many homeowners may not be aware that their homes were damaged from a storm. It is important that you have your property inspected in a timely manner. After a thorough inspection, we will let you know if there is enough damage to file a claim.
Ultimately, it is up to your insurance adjuster to determine if they are going to pay out on a claim. All insurance companies have timelines for filing claims, and if you delay, it is possible that your insurance company may not approve your claim. Your first step should be to contact DunRite Exteriors for a Free Storm Damage Evaluation!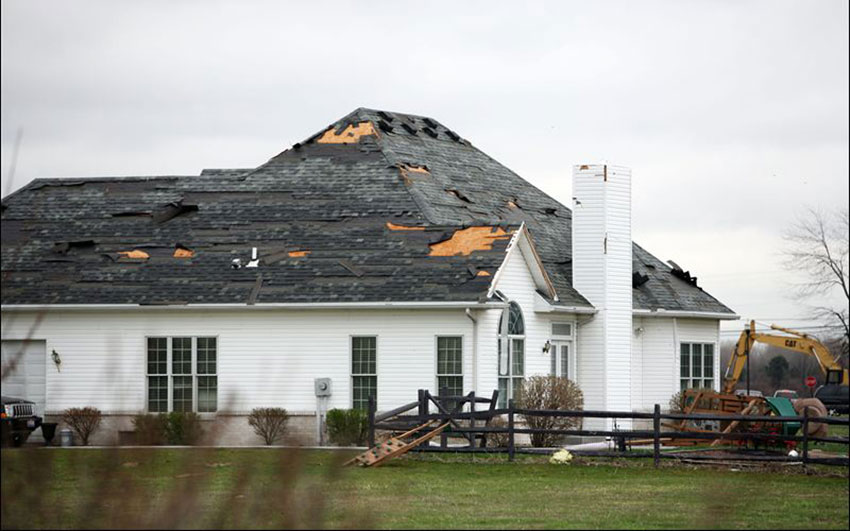 Regardless of how urgent your roof repair needs are, remember that it is always best to secure a reputable locally owned Ohio roofing contractor rather than getting involved with a fly-by-night storm chaser.
---
DunRite Exteriors - On the Best Roof's in Ohio
DunRite Exteriors is a locally owned and operated company that is Manufacturer Certified in the top 2% of Roofing Contractors Nationally. DunRite Exteriors is BBB Accredited with an A Rating, and Three-Time Winners as K Guard Leaf Free Gutter Systems of Angie's List Super Service Award. DunRite Exteriors is Licensed, Insured, Bonded, and one of North East Ohio's Largest Buyers of Shingle Roofing Products.