---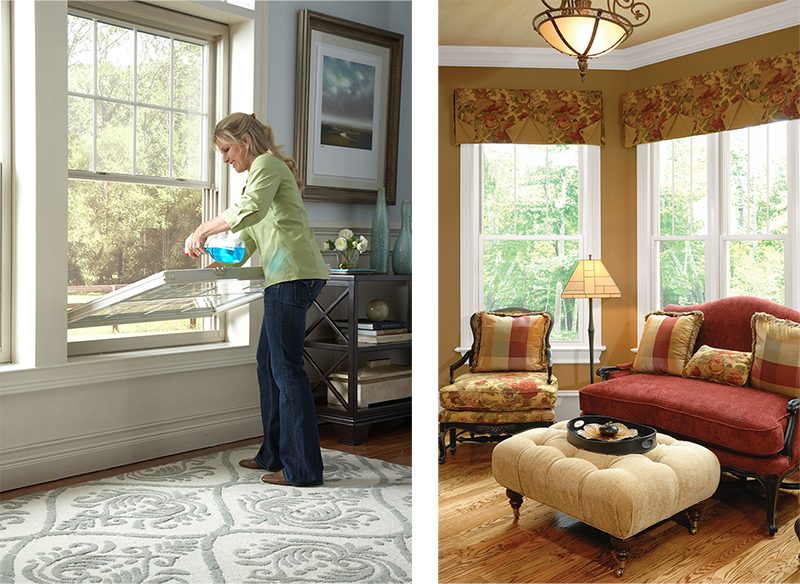 Buy 2, Get Two FREE!
With Purchase of Whole-House Dunrite Windows!
PLUS Seniors and Military Families Take an Additional 10% OFF!
Now Through The End Of November - Purchase whole-house DunRite Replacement Windows and for every two replacement windows purchased, get two additional windows FREE! PLUS, seniors and military families take an additional 10% off! Get rid of those cold, drafty old windows and save money on your energy bills year round.
Restrictions apply. Expires 12/31/2023
---
DunRite Exteriors Windows
DunRite has three different levels of windows that will fit your needs.
Integrity | Loyalty | Honesty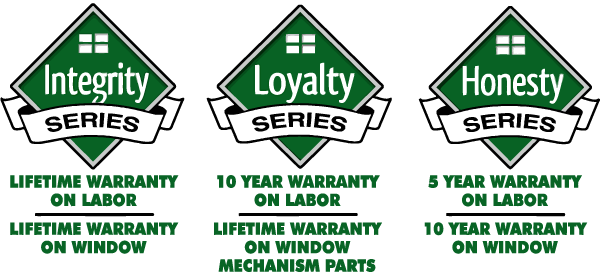 If damage occurs to the glass, vinyl, fiberglass, or hardware as the result of a manufacturer defect or a mistake made during installation, DunRite Exteriors will provide a replacement or repair at no cost to the owner. Labor costs for a replacement or repair will be covered by the warranty for a year after the windows are purchased.
Our Warranties On All Of Our Window Products Will Make You Completely Secure In Your Purchase.
*Ask one of our expert sales associates about specifics on each window warranty.
A Whole New View On Your World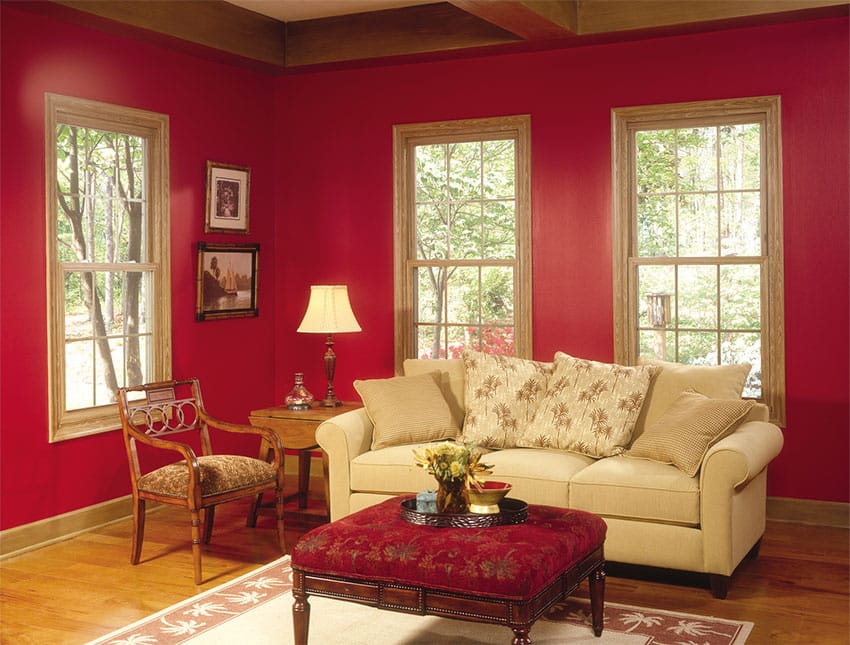 The right replacement windows say a lot about the pride you take in your home. They make a statement about your personal taste as well as your appreciation for quality craftsmanship and genuine value. DunRite Windows strike the perfect balance between smart style and total comfort. From their sleek, elegant but simple design, to the strength of their vinyl frame and sashes, DunRite Windows are in a class by themselves.
Optimize Your Energy Savings with ClimaTech
When you consider that windows are roughly 80% glass, you'll see why it's important to choose a glass system designed to meet the specific challenges of your climate. Upgrading your windows with a ClimaTech insulated glass package can further enhance your energy savings. ClimaTech combines multi-layered, low emissivity (Low-E) glass, argon gas and the PPG Intercept Warm-Edge Spacer System for greater energy efficiency compared to a standard clear glass unit.
The superior thermal performance of a ClimaTech insulating glass system can help lower your energy costs while further reducing the consumption of fossil fuels. Low-E glass also helps prevent penetration of UV rays that cause carpets and furnishings to fade.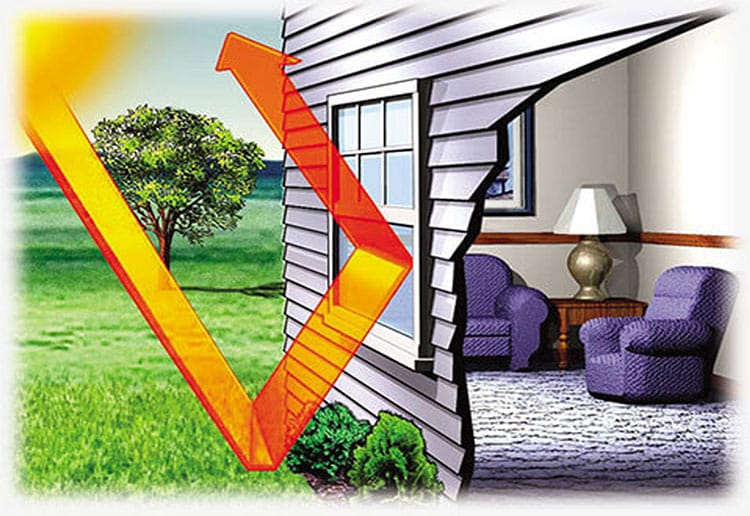 In summer months, Low-E glass filters the sun's rays and reduces heat penetration from solar energy.
During the winter, Low-E glass lets warm solar rays into your home, while preventing indoor heat from escaping.
High-performance warm-edge technology.
The spacer system in your window is small but powerful. It stabilizes the panes of glass and also helps prevent the transfer of heat and cold at the edge of the glass. DunRite Windows incorporate the PPG Intercept Warm-Edge Spacer, a sealed, one-piece metal alloy in a U-shaped design that serves as a thermal barrier. It's stronger and better at retaining insulating gas than many conventional spacers and is nearly 25% more effective than a traditional metal spacer at the edge of the glass unit.
Insulating gas - a valuable thermal barrier.
Another valuable layer of protection against energy loss is the insulating gas between the panes of glass. Choosing a ClimaTech glass package with argon or krypton gas creates a thermal barrier to prevent the conduction of heat and cold. This dense, invisible gas also helps reduce noise infiltration.
---
DunRite Exteriors - Bringing a New Sense of Quality and Style with Savings to Match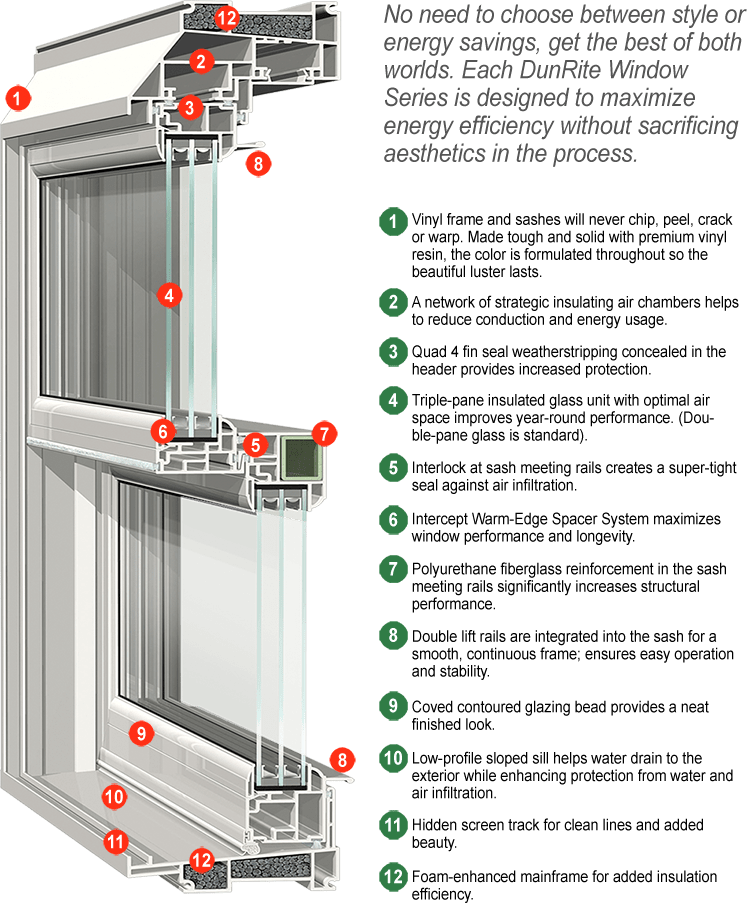 Plus these additional features:
• Fusion-welded sash and mainframe structure add strength and rigidity. Tough, extra-thick-extrusion walls provide the ultimate in welding strength.
• Dual vent stops provide a limited and convenient opening of the window for ventilation.
• Full balance covers help protect against air infiltration while adding a finished look to the window frame.
• Dual-durometer exterior glazing bead provides excellent watershed and enhanced beauty.
• Block and tackle balance system for smooth,comfortable fingertip operation.
• Tilt-in top and bottom sashes make cleaning safe and easy from inside the home(double-hung style).
• Half screens are standard; optional full screens are available.
Enhance your DunRite Windows with these options:
• ENERGY STAR® qualified ClimaTech®insulated glass packages available.
• Decorative grids and V-grooved cut glass for added visual appeal.
• Available in a variety of color combinations, including polyurethane coated exteriors and interior woodgrain laminates to achieve a custom appearance.
Available Color Collection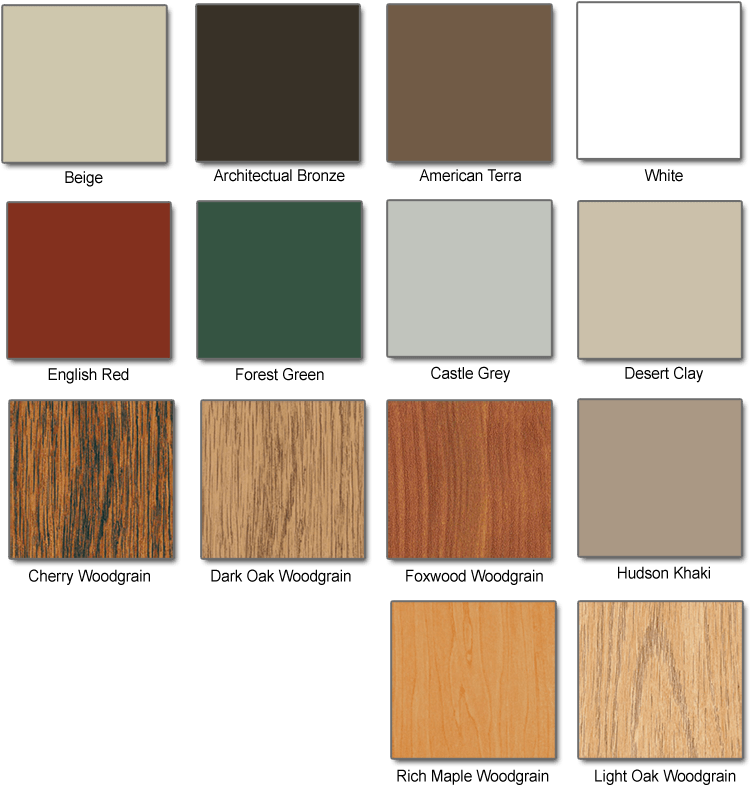 Color Collection
For an added measure of custom appeal, choose from our color collection of high-performance hues. Luxurious exterior colors are achieved with a cutting-edge polyurethane coating technology incorporating heat-reflective pigments to ensure a remarkably strong, fade resistant and highly weatherable finish that's easy to clean.
Hardware Finish Options
Our refined selection of optional metal finishes will give your windows an upscale appearance. Matching tilt latches also are available for double-hung, sliding and swing & clean hardware choices.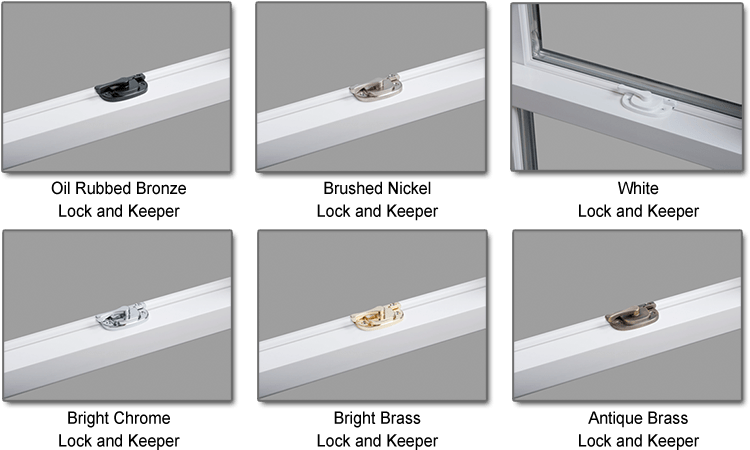 Expertly Designed For Those Who Demand More
Integrity - Series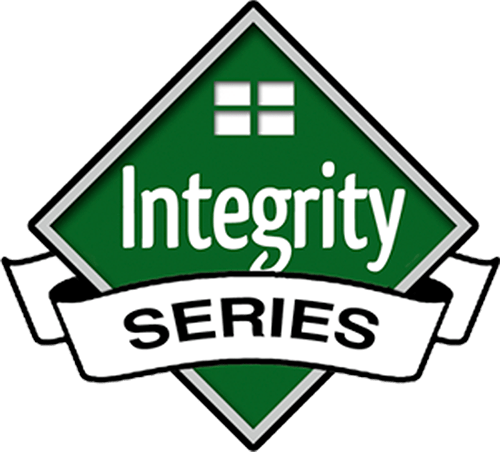 Make a bold statement with elegant double-hung windows.
The combination of an extremely simple-to-use design with a stylish, contemporary look makes the DunRite Integrity Series the right choice for homeowners who pay attention to the smallest details, and expect perfection every single time.
• Fusion-welded sash and mainframe structure for added strength and rigidity.
• Multi-walled extrusions with airtight insulating chambers enhance thermal efficiency and durability.
• Interlock at sash meeting rails helps block air infiltration for added comfort and insulation.
• Low-profile sloped sill forces water to rain to the exterior of the window.
• Coved contoured glazing bead provides a neat finished look.
• Block and tackle balance system for smooth, comfortable fingertip operation.
• Hidden screen track produces clean lines and added beauty.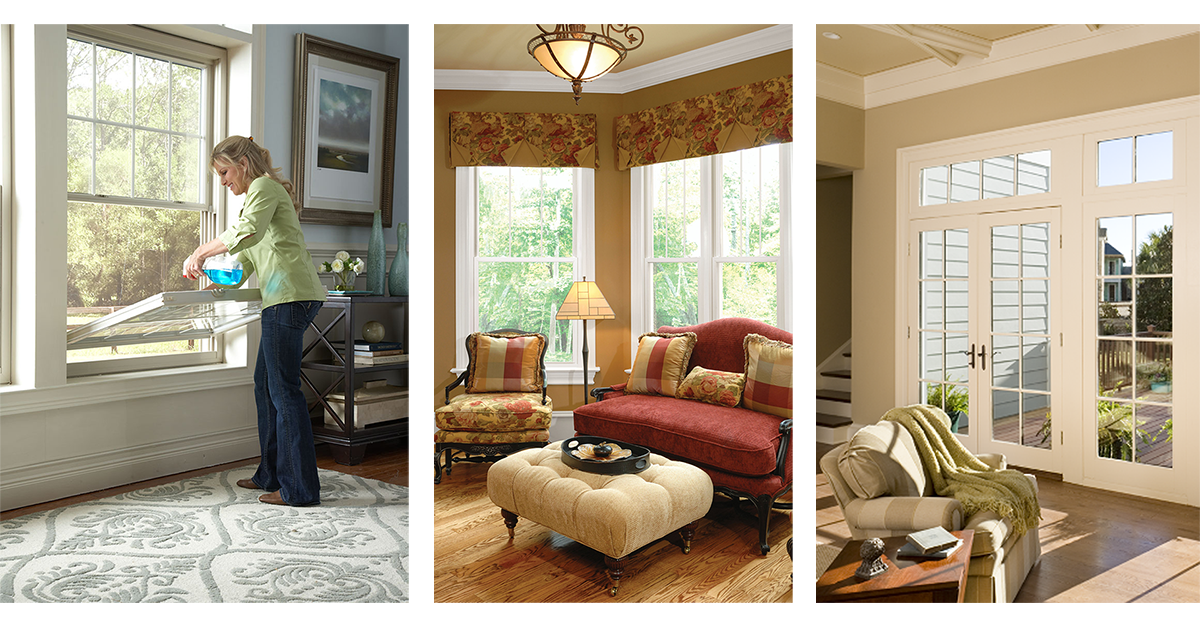 Loyalty - Series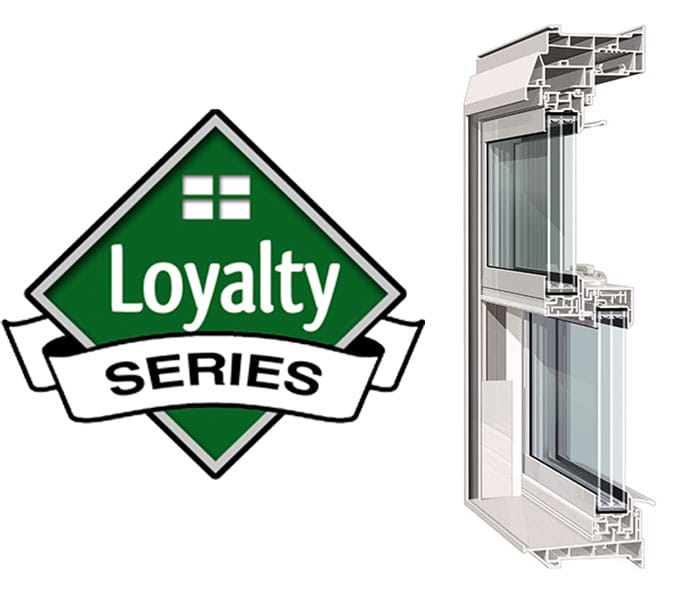 Aesthetics and Technology - Redefined
The Loyalty Series feature a thermally optimized narrowline frame and sash with a dual-pane insulated glass solution designed to meet stringent ENERGY STAR® requirements. Strong, durable and weathertight, with custom beauty from DunRite Exteriors.
Our Loyalty Series Features:
EdgeForce - Hardware Frame and Sash
CoreFX - Composite Reinforcement
Defense-Tek - Secure Locking System
Forecaster - True Sloped Sill
HP3 - Telescoping Sill
Gatekeeper - Sash-To-Sill Interlock
Ocular - Screen Bulb Seal
---
Honesty - Series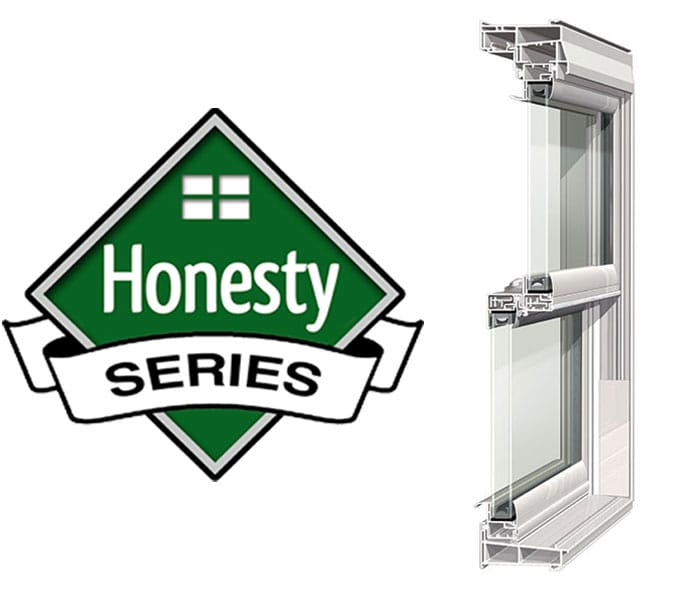 Quality Crafted for Superior Performance
The Honesty Series feature a vinyl mainframe and sashes won't chip, peel, crack or warp; the premium vinyl color is formulated throughout so the beautiful luster lasts.
Our Honesty Series Features:
Multi-chambered mainframe and sash
Insulated Glass Unit with Intercept
Interlock at sash meeting rails
Protective bulb seal
Drop-in glazing
Fully extruded lift rails
Sloped Sill
Hidden Screen Track
Your Absolute Guarantee of Quality... the DunRite Window Series Lifetime Limited Warranty.
DunRite Windows are made by AMI, a recognized leader in product innovation, manufacturing excellence and uncompromising quality control. That's a reputation you can count on from the day your windows are installed until the day you sell your home.
So we can make your buying decision easier, AMI backs all DunRite Windows with its Lifetime Limited Warranty. In addition, the exterior color finishes carry a 10 year fade-resistance warranty rider.
* DunRite Exteriors Best Price Guarantee Disclaimers
Best Price Guarantee applies on products of equal quality in respect to glass and frame thickness, color, and options including Low E and Argon Gas, mullions, and installation specifications. DunRite Exteriors will decide when to give a gift card in lieu of a discount at its sole discretion. Competing offers must be written on form with company logo and must be a verifiable business.
Restrictions:
Our Best Price Guarantee doesn't apply to:
- Competitors non-verifiable prices
- Discontinued, used, refurbished, clearance, closeout, or damaged merchandise
- Competitors Credit Terms and finance offers
- Advertising errors or misprints
- Online pricing
---
DunRite Exteriors - On the Best Roof's in Ohio
DunRite Exteriors is a locally owned and operated company that is Manufacturer Certified in the top 2% of Roofing Contractors Nationally. DunRite Exteriors is BBB Accredited with an A Rating, and Three-Time Winners as K Guard Leaf Free Gutter Systems of Angie's List Super Service Award. DunRite Exteriors is Licensed, Insured, Bonded, and one of North East Ohio's Largest Buyers of Shingle Roofing Products.