---
Spring Into Savings!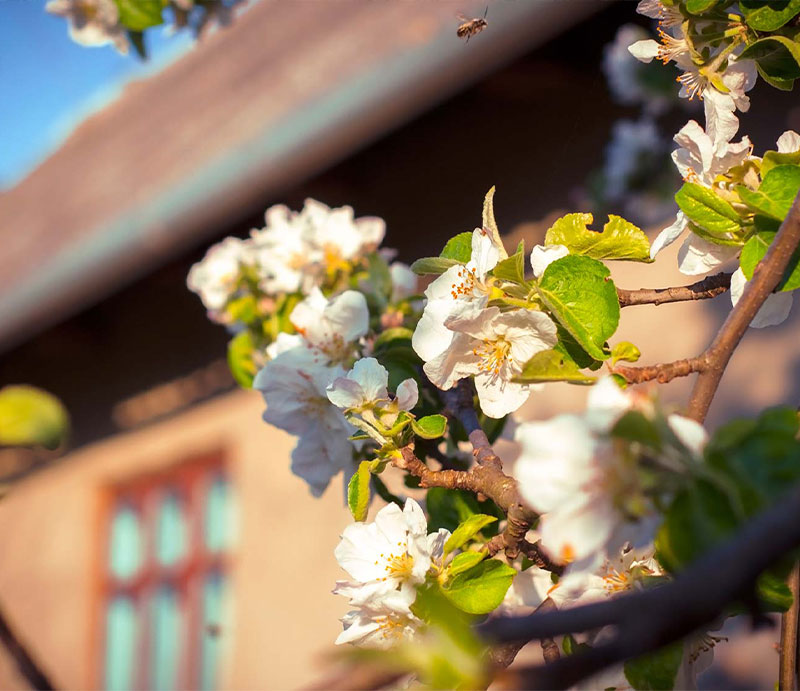 ---
DunRite - Since 1989!
Don't Overpay, Call DunRite TODAY!
DunRite Exteriors - With more than 30-years of experience working with families just like yours across Northeast Ohio, DunRite Exteriors provides you with the peace of mind that your project will be done right!
Spring Savings - Get $1,000 OFF! of your Roofing, Siding or Windows project PLUS, put $1 down, then just $99 per month! Don't wait; take advantage of our "Spring Into Savings!" promotion and SAVE BIG.
Additional 10% OFF - DunRite Exteriors honors our local seniors and military families by offering them additional savings on top of our standard promotions!
Schedule a FREE in-home estimate TODAY by calling (800) 422-7483, or why not take matters into your own hands and book it yourself using our Online Booking Calendar!
*Restriction apply, call for complete details. Expires 6/30/2022
---
Colorview® by CertainTeed Siding Visualizer
How would you like to see how a particular siding type or color would look on your home before committing to a purchase? CertainTeed has an app that allows you to upload a photo of your home and try out different siding types and colors to see exactly how they will look before deciding what's right for your home. Visit our SIDING page for more information.
Special Financing Available!
Get Preapproved NOW!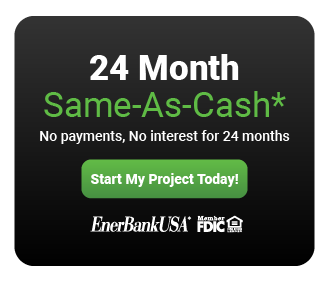 *Credit and loans provided by EnerBank USA, Member FDIC, (1245 Brickyard Rd., Suite 600, Salt Lake City, UT 84106) on approved credit, for a limited time. 17.99% fixed APR, effective as of December 2020, subject to change. Minimum loan amounts apply. Interest starts accruing when funds are disbursed. Interest is waived if repaid in 730 days. Repayment terms vary from 36 to 144 months. Actual loan term may be shorter if less than the full approved amount of credit is used. First monthly loan payment due 730 days after funds are disbursed.

We are a No-Bull Company
Our Values
Our "MISSION" is to help our Customers
"STEER CLEAR OF THE BULL."

DunRite Exteriors is owned and operated by Third-Generation Clevelanders. Our family has been in the Roofing and Home Improvement business in North East Ohio since 1986.
Our Business Philosophy
We will succeed in the Roofing and Home Improvement Industry by operating a moral and ethical business that provides the best products and service to our customers at FAIR prices. We will go out of our way to satisfy our customer's reasonable concerns, and we will avoid the common practices of our Industry that we believe to be unethical.
What does NO-BULL mean to our customers?
Our Products and services will be sold at the same price to all of our Customers.
We will not "Mark Up our Prices to Mark them Down".
We will NEVER Propose pricing that requires you to "Buy Now" to receive the quoted price. Our Proposals will be valid for 30 days from the Proposal date.
Our installation work will be done as if we were working on our own homes.
If we make a mistake, it will be an honest mistake and we will correct it immediately and completely.
"STEER CLEAR OF THE BULL"
In keeping with our NO BULL philosophy, you won't see this type of "Offer" from our Company:
SAVE $500!
FREE $200 GAS CARD
60% OFF INSTALLATION
When we offer a promotion, it will be a true discount from our regular selling price, not a "Sale" that runs 365 days a year.
Our customers are those who understand that most "Sales" that are advertised by Home Improvement Companies are not genuine, and are used to pressure a consumer to "BUY NOW". These types of promotions are used by Companies who don't want you to have an opportunity to compare them to their competitors because they don't have the Best Products at the Best Price.
At DunRite Exteriors, we welcome comparisons to our competitors. We believe our Products, Services, and People are the best and that we have a verifiable track-record to prove it.
We invite you to join our family of customers soon!
Remember, "Steer Clear of the BULL"
To put our philosophy to the test, just use our Contact Form and we will contact you. Sorry, we don't have any big sales to offer right now, but we can offer you great products sold at fair prices and installed by Qualified People.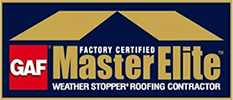 GAF Master Elite Certified
GAF, North America's largest roofing manufacturer, has taken the worry out of choosing a ROOFING CONTRACTOR. GAF's Factory-Certification program provides homeowner's with assurance that you'll be dealing with a dependable, professional Contractor.
Click Here
for more information on Contractor Certification.

The Golden Pledge
With the Golden Pledge Warranty your new roof will receive a 40-point inspection by a GAF factory Inspector and GAF will Guarantee THEIR MATERIAL AND OUR LABOR ON YOUR ROOF FOR 25 YEARS! Only GAF Master Elite Certified Contractors can offer you this Golden Pledge Warranty on behalf of GAF. No other roofing manufacturer offers a Warranty that includes a factory inspection AND 25 Year Installation Labor Warranty. If you are seeking Peace of Mind in making your Roofing Decision, a GAF Golden Pledge Warranty by a Master Elite Certified Contractor is your answer.

---
Why not schedule your own appointment with our on-line booking calendar? Schedule It Now!