Complete a Virtual Estimate and receive a $100 VISA Gift Card***
---
Storm Damage Claims
Don't Miss Your Opportunity to Get a New Roof With Little or No Money Out of Pocket!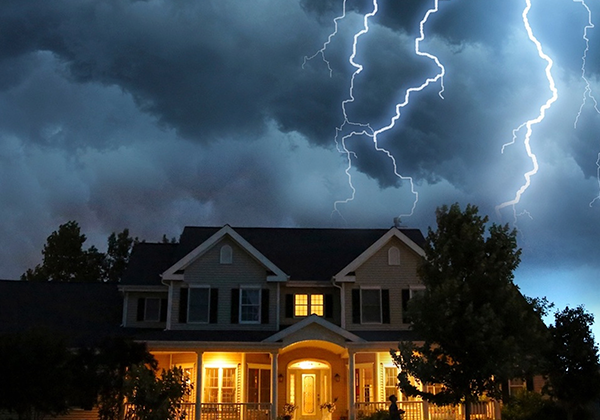 Insurance companies have time limits to file storm damage claims. Call DunRite TODAY (800) 422-7483 and don't miss your opportunity to pay little or no money out of pocket for a new roof.
---
FREE LABOR plus,
$1 Down, $99 Per Month!

SAVE on Roofs, Windows, Gutter Filter and More!
Holiday Savings! Now through the end of this month, purchase a new roof, whole house replacement windows, a complete Gutter Filter system, or attic insulation with just $1.00 down, then pay only $99.00 per month!*
Cold temps have arrived, and we know what comes next! Get your exterior home projects finished up before it's too late! Buying now can save a bunch of money as well with our season-ending specials! Hurry, these savings will disappear at the end of the month.
Schedule a FREE virtual or traditional face to face estimate TODAY by calling (800) 422-7483, or why not take matters into your own hands and book it yourself using our Online Booking Calendar!
*Restriction apply. With approved credit. Expires 12/31/20
**See www.gutterfiltercleveland.com for warranty details
*** Restrictions apply, see details HERE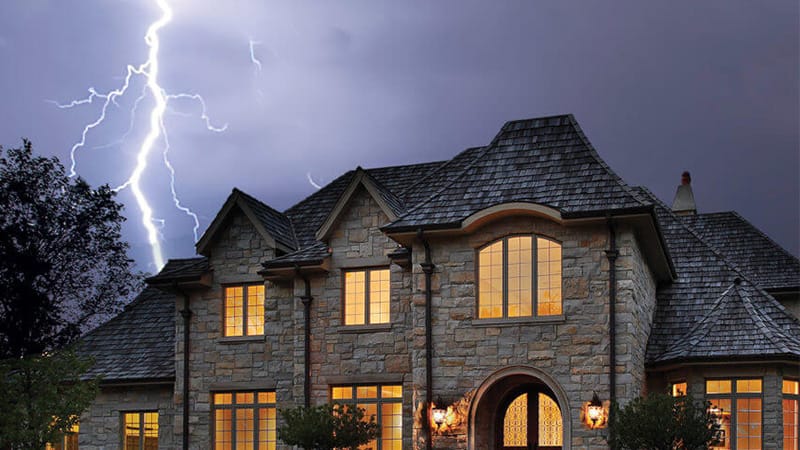 DunRite Exteriors is THE STORM DAMAGE RECOVERY EXPERTS!
When intense storms sweep through the area wreaking havoc on your property, call the experts at DunRite for immediate help restoring your home! We can work directly with your insurance company on most claims too!
Special Financing Available On Roofs, Windows & Siding Purchases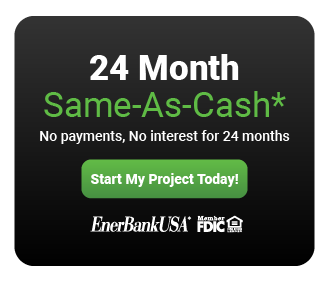 *Loans provided by EnerBank USA, Member FDIC, (1245 Brickyard Rd., Suite 600, Salt Lake City, UT 84106) on approved credit, for a limited time. Repayment terms vary from 36 to 144 months. Interest waived if repaid in 24 months. 18.58% fixed APR, effective as of March 1, 2019, subject to change. Interest starts accruing when the loan closes.

We are a No-Bull Company
Our Values
Our "MISSION" is to help our Customers
"STEER CLEAR OF THE BULL."

DunRite Exteriors is owned and operated by Third-Generation Clevelanders. Our family has been in the Roofing and Home Improvement business in North East Ohio since 1986.
Our Business Philosophy
We will succeed in the Roofing and Home Improvement Industry by operating a moral and ethical business that provides the best products and service to our customers at FAIR prices. We will go out of our way to satisfy our customer's reasonable concerns, and we will avoid the common practices of our Industry that we believe to be unethical.
What does NO-BULL mean to our customers?
Our Products and services will be sold at the same price to all of our Customers.
We will not "Mark Up our Prices to Mark them Down".
We will NEVER Propose pricing that requires you to "Buy Now" to receive the quoted price. Our Proposals will be valid for 30 days from the Proposal date.
Our installation work will be done as if we were working on our own homes.
If we make a mistake, it will be an honest mistake and we will correct it immediately and completely.
"STEER CLEAR OF THE BULL"
In keeping with our NO BULL philosophy, you won't see this type of "Offer" from our Company:
SAVE $500!
FREE $200 GAS CARD
60% OFF INSTALLATION
When we offer a promotion, it will be a true discount from our regular selling price, not a "Sale" that runs 365 days a year.
Our customers are those who understand that most "Sales" that are advertised by Home Improvement Companies are not genuine, and are used to pressure a consumer to "BUY NOW". These types of promotions are used by Companies who don't want you to have an opportunity to compare them to their competitors because they don't have the Best Products at the Best Price.
At DunRite Exteriors, we welcome comparisons to our competitors. We believe our Products, Services, and People are the best and that we have a verifiable track-record to prove it.
We invite you to join our family of customers soon!
Remember, "Steer Clear of the BULL"
To put our philosophy to the test, just use our Contact Form and we will contact you. Sorry, we don't have any big sales to offer right now, but we can offer you great products sold at fair prices and installed by Qualified People.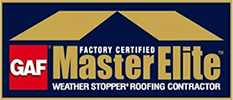 GAF Master Elite Certified
GAF, North America's largest roofing manufacturer, has taken the worry out of choosing a ROOFING CONTRACTOR. GAF's Factory-Certification program provides homeowner's with assurance that you'll be dealing with a dependable, professional Contractor.
Click Here
for more information on Contractor Certification.

The Golden Pledge
With the Golden Pledge Warranty your new roof will receive a 40-point inspection by a GAF factory Inspector and GAF will Guarantee THEIR MATERIAL AND OUR LABOR ON YOUR ROOF FOR 25 YEARS! Only GAF Master Elite Certified Contractors can offer you this Golden Pledge Warranty on behalf of GAF. No other roofing manufacturer offers a Warranty that includes a factory inspection AND 25 Year Installation Labor Warranty. If you are seeking Peace of Mind in making your Roofing Decision, a GAF Golden Pledge Warranty by a Master Elite Certified Contractor is your answer.

---
Why not schedule your own appointment with our on-line booking calendar? Schedule It Now!