Address Your Roof and Any Possible Concerns With Its Ability to Protect Your Home
For All of Your Roofing Needs, Give Our Qualified Team Members a Call!

---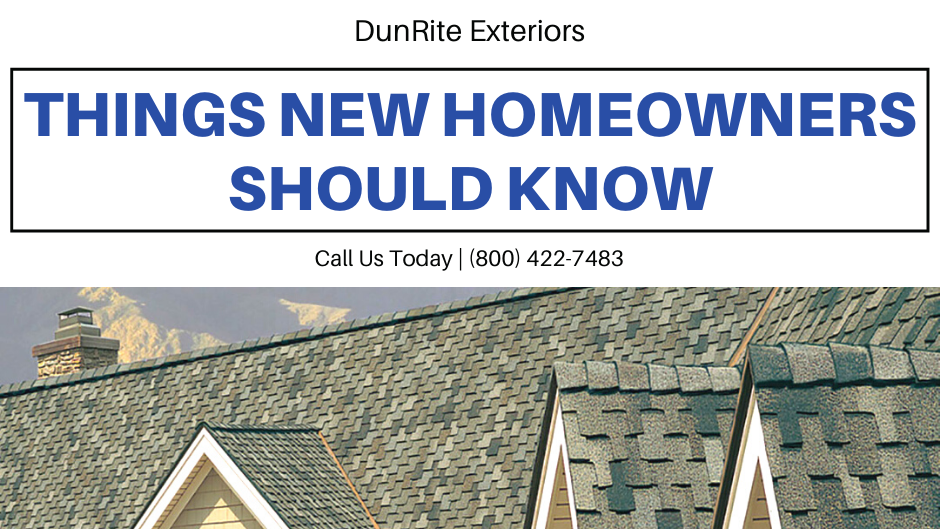 ---
Homeowners 101 For New Roofs
Moving into a new home is one of the more exciting times in a person's life - especially when it's for the very first time!
(If this is your first home, then congratulations!)
After you've taken the time to unpack and settle in, there's a long list of "To-Do's" that you'll need to address.
At the top of the list - addressing the roof and any possible concerns with its ability to protect your home.
---
Have the Roof Inspected Annually
Technically, this is something you should do before you purchase a new home, as buying a new home with a roof that needs replacement can significantly increase the amount you'll spend right off the bat.
However, making it a point to have an annual inspection of your roof by a professional roofer is important.
You will be able to identify any possible trouble areas and have them repaired before they worsen, thus, lengthening the lifespan of your roof.
---
When Gutters Are a Part of Your Roof System
When you think of your roof, do you think about your gutter system? If you don't, then you need to start!
The point of a gutter system is to redirect rainwater from the roof to the ground below in a way that won't cause pooling, flooding, or property damage.
Gutters with holes, gaps, and cracks will leak and cause water to pool on the ground, close to the house, resulting in possible foundation damage and erosion. This can cause serious problems for you down the road.
Gutters filled with debris (or an improper slope) will prevent rainwater from draining toward the downspout. This water can pool until it begins to overflow onto the edges of the roof. This is where roof leaks, water damage, and rot can begin to take place.
With all of the damage your home can sustain without the proper gutter system, you'll never ignore your gutters ever again!
---
Keep a Number Handy
Problems with your roof can arise at a moment's notice.
From storm damage (due to high-speed winds, flying debris, and trees falling) to an intense accumulation of rain/snow-fall to old age - roof problems will make themselves known when you least expect them (especially if you've been slacking on maintenance and inspections).
Make sure you keep your local roofer's number in your contact list for when something does go wrong.
The Information Above Was Found on landmarkexteriors.com
---
DunRite Exteriors - On the Best Roof's in Ohio

1 (800) 422-7483

---