Our Online Free - Fast Quote Is the Ideal Solution for You!
We'll Use Satellite Images of Your Home as Well as Information You Provide to Save You Time and Hassle!
---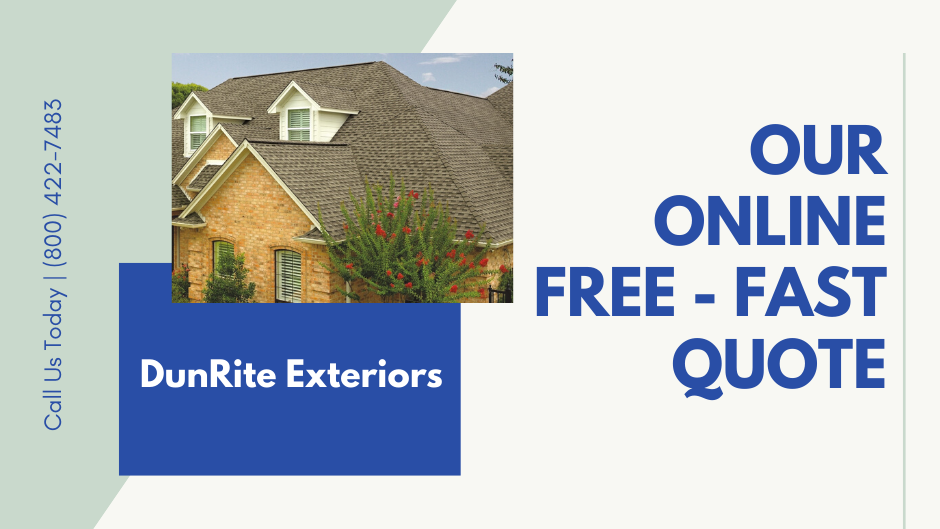 ---
Dunrite Exteriors - Our Online Free - Fast Quote
To save you time and hassle, DunRite Exteriors will create an ONLINE - FREE Fast Quote for your project using satellite images of your home and based on simple information that you provide to us. All we need is the project address and a way to contact you.
At DunRite, we offer all types of roofing, gutter, siding and other home improvement products. Choose the home improvement product for your home and budget.
Simply fill in as much or as little information as you choose by answering the questions listed in the link below. We will do the rest of the work and prepare a FREE Fast-Quote for your home improvement product using your information along with satellite images of your home and send it to you by regular mail or email. If after receiving your custom FAST-QUOTE you are interested in getting more information, we will then schedule a FREE follow up in-home estimate at your convenience. The best part of it all is that you are under NO obligation whatsoever!
Let's get Started Today! Fill out Our FREE - Fast Quote here!
Ask About Our Senior Citizen Discounts and Military Discount!
---
DunRite Exteriors - On the Best Roof's in Ohio

1 (800) 422-7483

---
Top