We Proudly Install a Variety of Alside Siding!
AND, Now Through the End of June, We're Offering $199.00 Payments per Month!
---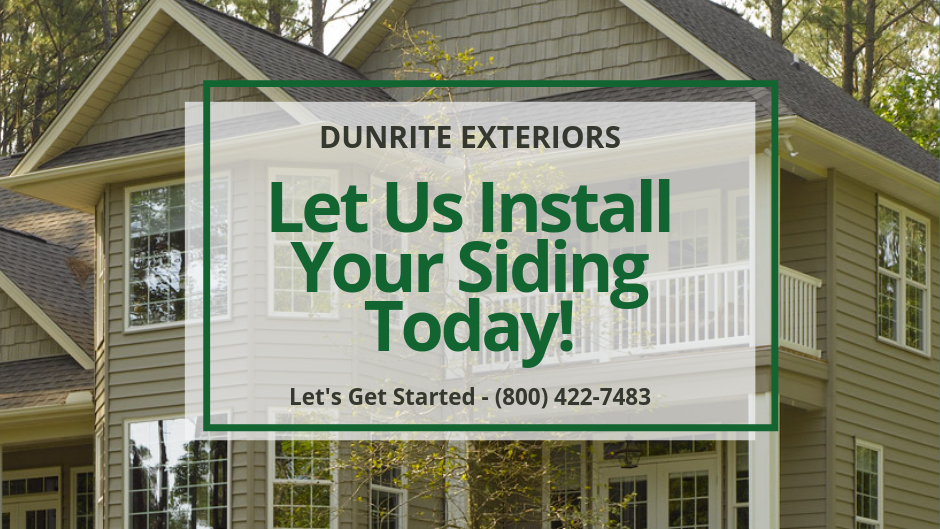 ---
We Install a Variety of Alside Siding
There's a reason why vinyl siding is the most popular exterior cladding. Mixing handcrafted beauty with modern technology, vinyl siding wins popular favor with its appeal, durability, easy upkeep and excellent value. It's also friendlier to the environment than many other siding products, making it a great choice today and for generations to come.
Whether you expect the highest level of quality and performance or you're looking for value without compromise, one of these Alside siding system will meet your lifestyle and budget.
---
Charter Oak

The Siding that Changed the Industry

Looking for durability that spans the generations? You've come to the right place.

Charter Oak® is Alside's flagship siding product, combining authentic wood beauty with unmatched durability, performance and maintenance freedom. Alside's exclusive TriBeam® Design gives Charter Oak, Charter Oak XL and Charter Oak XXL superior rigidity, while a double-thick nail hem enables it to withstand Category 5 hurricane-force winds.

From Antique Parchment to Harbor Blue, the Charter Oak color palette makes it simple to keep your home looking gorgeous - whatever your architectural style.

Features and Benefits

Alside's flagship siding product, combines authentic wood beauty with unmatched durability, performance and maintenance freedom
Exclusive TriBeam® Design provides superior strength and durability
The siding that changed the industry is five times more rigid than other leading brands
Charter Oak siding has been independently tested to resist Category 5 hurricane force winds
Charter Oak XL and XXL extended length panels can be used on their own or in combination with standard 12'1" panels
Lifetime Transferable Warranty*
*See printed warranty for complete details

---

Odyssey Plus

Exceptional Quality with Easy-Care Convenience

Odyssey® Plus is everything you'd expect from a premium siding product, without the premium price. The natural beauty and durability of Odyssey Plus is appealing to homeowners who value a siding that protects and adds visual interest to their home's exterior. Extra panel thickness and an advanced lock design provide superior rigidity and holding power. And if you like choices, Odyssey Plus has you covered. With four profile options, 23 popular colors, and a full range of color-matching trim and accessories, it's no wonder that it earned the name Odyssey Plus.

Features and Benefits

Premium .044 panel thickness without the premium price
Advanced lock design provides superior rigidity
Extra strong rolled over nail hem
Available in D4 and D5 clapboard, and D4 and D5 Dutch lap profiles
Choose from 23 colors including nine architectural colors
Lifetime Transferable Warranty*
*See printed warranty for complete details

---

Coventry by Alside

Where Quality Craftsmanship Meets Exquisite Style

The affordable, versatile and easy maintenance benefits of Coventry by Alside® have made it one of the most popular siding choices available. Performance-engineered for superb durability, Coventry incorporates essential design features to deliver outstanding protection for your home. Coventry's heavy-duty construction is fortified with a rolled-top nailing hem to provide an extra-strong wall attachment. And, once it's installed, the finished look makes a powerful statement about the quality of your siding.

Features and Benefits

Available in three classic profile widths. D4 clapboard and Dutch lap, D5 clapboard and Dutch lap, and triple 3" clapboard
Rolled top nail hem for added rigidity
Natural cedar grain texture
.042 thickness (nominal)
Up to 20 contemporary colors
Lifetime Transferable Warranty*
*See printed warranty for complete details
The Information Above was Found on alside.com
Refer to the Alside website for Warranty details*
---
DunRite Exteriors - On the Best Roof's in Ohio

1 (800) 422-7483

---