Look for These Danger Signs When Determining If Your Windows Are Passed Their Prime
Take Advantage Of Our September Sale - $129 Down, then $129 per month on Whole-House Purchase
---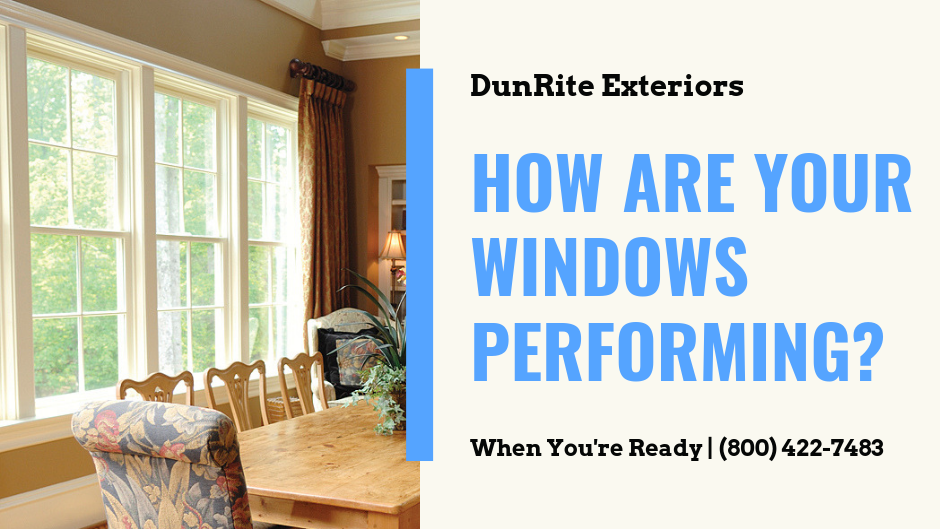 ---
Keep a Lookout for These Warning Signs:
1. You Still Have Single Pane Windows

There is a very good chance if your house was built before 1970 and still has its original windows that they are made of single pane glass. Today's windows are made from double or triple pane glass. Single pane glass windows are sub-standard, drafty, and occasionally unsafe.

---

2. Your Windows Are Damaged, Warped, or Broken

It's sometimes possible to repair a window instead of replacing it. If your window's problem is minor, such as needing new weatherstripping or hardware, a repair might be an option. But replacing a damaged, warped, or broken window frame is almost always preferred to replace.

---

3. It's Time to Reduce Your Energy Bills

Windows provide a weather barrier. But drafty windows can cause your energy bills to be about 10% to 25% higher and replacing your windows can reduce your heating and cooling bills, If you're considering listing your home for sale, new windows - and the new windows can be a big selling point.

---

4. Hearing Outside Noise?

Your windows serve a lot of purposes, and one of them is certainly to keep all noise out of your home. If you are hearing outside noise when your windows are closed, chances are they aren't providing enough acoustic insulation in which they are probably not creating a good weather barrier.

---

5. You're Renovating a Historic Home

Maybe you moved into a historic home that suffers from u replacing the windows with new windows that detract from the home's historic charm. The wrong window can dramatically change the overall look of a historic home and can even interfere with its integrity and value. If your goal is to install historically accurate replacement windows, a company that can handle custom requests would be a great choice.

---

6. The Window Is Difficult to Open And/Or Close

You shouldn't have to put up a fight with your window when you want to open it on a sunny summer day or close them before a storm. The inability to lock a window poses multiple threats. It makes your home easier to enter for intruders, putting your prized possessions and family at risk.

Do you find yourself propping open the window, sticking something in it to ensure it doesn't slide shut? This is an incredibly dangerous safety hazard, especially if your home has curious little ones running around. Don't put your children in danger. Replace that dysfunctional window before someone gets rushed to the emergency room for broken fingers or a concussion.

---

7. Your Windows Don't Have the Latest Safety Features

There are many safety regulations covering the window industry that weren't in place years ago. For example, today's glass doesn't shatter into a billion shards like it once did. Imagine if your child were to accidentally drop something through a window. Do you want a window that shatters or one that has safety break? This is just one example of how windows are safer today than they used to be.
---
Get any DunRite Replacement Windows and SAVE
Now Through The End Of This Month - Purchase whole-house DunRite Replacement Windows and pay $129 Down, then just $129 per month* . That's Right! Get rid of those cold, drafty old windows and save money on your energy bills year round.
*Restrictions apply. With approved credit. Expires 9/30/2021
---
DunRite Exteriors - On the Best Roof's in Ohio

1 (800) 422-7483

---