Improve the Structural Soundness, a Vibrant and Refreshed Feel and Much More!
If Your Home Needs New Siding, Give Us a Call Today (800) 422-7483
---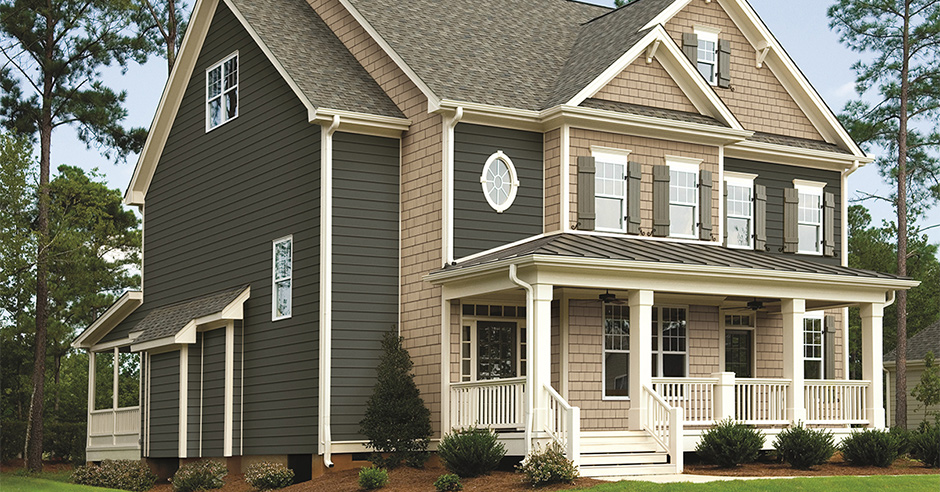 ---
Take a Look at These New Siding Benefits:
Siding is one of the main foundations of your home, making it especially important to maintain and replace when the time does come. Most experts recommend replacing your siding every 15 years, making it a long-term investment that can pay off over time. If you're considering having siding installed on your home or if your siding is outdated and simply needs to be replaced, take a look at these several benefits you'll reap.
Improve the Structural Soundness of Your Home

One of the main benefits of new siding is protecting your home from structural damage and any weather elements that may come your way. New siding is a great way to improve the structural soundness of your home, without having to dig or do major excavation work. Whether your home is leaking, or you're having issues with cracks in the drywall, new siding can solve these issues.

Give Your Home a Vibrant and Refreshed Feel

Since siding covers much of your home, replacing it can give your home a refreshed look and feel. New siding can provide your home a vibrant and refreshed feel that will overall improve its appearance and curb appeal. Depending on the type of material you choose to install, you can even give your home a change in architectural feel by switching from vinyl siding to something like wood siding.

New Siding Can Improve Your Monthly Electricity Bill

Like a roof, new siding can drastically improve your monthly electricity bill. Acting as the exterior insulation to your walls, as siding ages it allows more heat and air out through the walls. You'll notice a decrease in your HVAC bill after replacing your siding, giving you more money back in your pocket. You can also opt for the more expensive, but higher-end energy-efficient siding that adds extra added protection from solar rays and wind.

Replacing Your Siding Is One of the Best Investments to Increase Home Values

While certainly an investment, replacing your home's siding will pay off in the long run with your home's equity and resale value. Remodeling magazine determined that replacing your siding is one of the best investments to increase home values. Even if you're not looking to sell your home anytime soon, it can add to your home's equity and save you time and money down the road if you ever do decide to sell.

No matter what kind of home you live in, new siding will give your home an updated look and feel, all while putting money back in your pocket through decreased energy bills and added home value. This investment is crucial to the quality of your home.
The Information Above was Found on remodelingconcepts.net
---
New Siding? Not a Problem! DunRite Exteriors Has Got You Covered!
If you choose DunRite Exteriors, you'll be pleased to know that we offer a wide variety of high-quality siding products to meet your needs including all vinyl and aluminum siding products and accessories offered by Alside. We feature Alside Charter Oak, Odyssey, and Coventry panels. The Odyssey panel includes a double-thick nail hem, which gives the panel exceptional wall-gripping strength, capable of withstanding the catastrophic winds that can strike Northeast Ohio. Charter Oak features a TriBeam design system that provides extra-stiff support to enable easy installation and superior rigidity. The Coventry panel features a raised grain for a realistic look and feel.
Additionally, we also offer a full range of fascia and soffit to go with your brand siding installation. If you're ready to get started on the installation of your new siding, give us a call at your earliest convenience, and we would be more than happy to assist you! Our team members look forward to hearing from you and hope to work with you soon!
---
DunRite Exteriors - On the Best Roof's in Ohio

1 (800) 422-7483

---